Trimble provides positioning solutions enabling professionals in engineering and construction, surveying, agriculture, fleet management and field service to be more productive by revolutionizing their work processes. Trimble is transforming the way work is done through the application of innovative positioning.
Trimble uses GPS, lasers, optical, and inertial technologies, as well as wireless communications and application specific software to provide complete solutions that link positioning to productivity.
Aruna Technology is the sole authorised distributor of Trimble Survey products in Cambodia and Laos.
Please Contact Us for more information, or visit www.trimble.com/survey/ for detailed product information.
---
Products and Solutions
Integrated GNSS System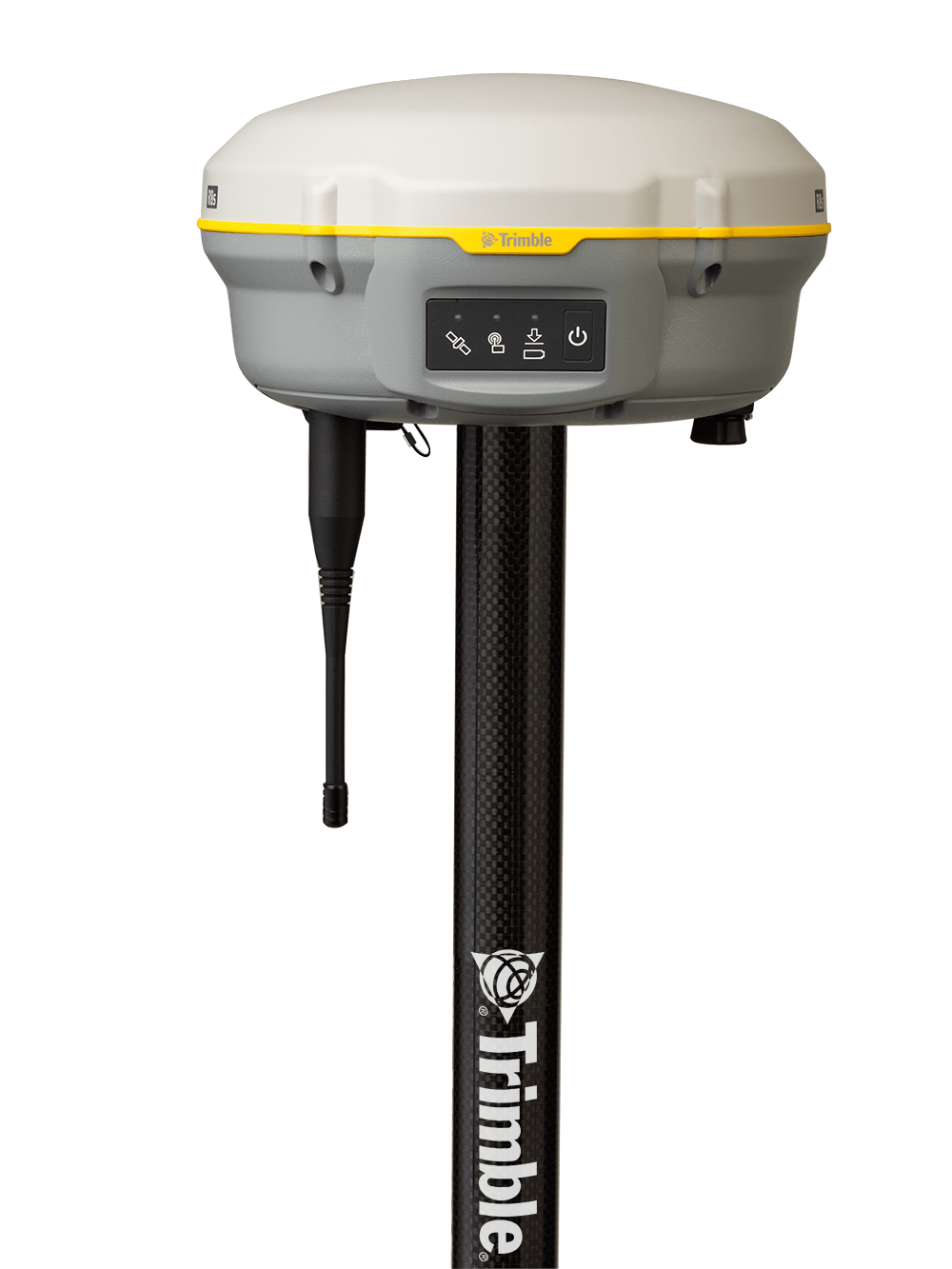 The Trimble R8s GNSS receiver gives you just the features and benefits you need, in one flexible, scalable system so you can build a system tailored to your job. As your requirements change, the Trimble R8s can adapt. Simply add functionality whenever you need it.
One configurable receiver that is scalable for future needs
Available in post-processing, base only, rover only, or base & rover configurations
Advanced satellite tracking with Trimble 360 receiver technology
Includes Trimble Maxwell™ 6 chips with 440 channels
Simple integration with Trimble S-Series Total Stations
Intuitive Trimble Access™ Field Software and Trimble Business Center Office Software
Trimble DL Android app for collecting static GNSS raw data for post-processing
A flexible, scalable system
Includes post-processing, base, rover or a combination of base and rover functionality
Additional individual options can be added to further extend the receiver functionality.
Leading technology
Each Trimble R8s comes integrated with powerful Trimble 360 tracking technology that enables you to expand the reach of your GNSS rover to sites that were previously inaccessible.
Two integrated Maxwell 6 chips and 440 GNSS channels.
Eliminate the need to travel for routine monitoring of base station receivers with Trimble's exclusive Web UI.
Trimble DL Android app provides a straightforward mobile interface for collecting static GNSS raw data for post-processing without the need to use a Trimble controller or Trimble Access software.
The complete solution
Easily integrates with Trimble S-Series Total Stations.
Create a complete solution by combining the Trimble R8s receiver with a Trimble controller running Trimble Access™ field software, and Trimble Business Center office software for checking, processing and adjusting your data.
Product Information: Data Sheet More Information: GNSS Systems Brochure
---
R10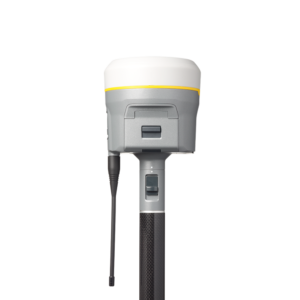 Collect more accurate data faster and easier – no matter what the job or the environment, with the Trimble® R10 GNSS System. Built with powerful technologies integrated into a sleek design, this unique system provides surveyors with a powerful way to increase data collection productivity in every job, every day.
Trimble CenterPoint® RTX delivers GNSS corrections via satellite or internet connection anywhere in the world with unprecedented speed and accuracy for a PPP solution
Trimble xFill® ensures less downtime in the field, with continuous RTK coverage during connection outages from an RTK base station or VRS network
Cutting edge Trimble HD-GNSS processing engine enables surveyors to measure points more quickly
Trimble SurePoint™ fully compensates for pole tilt. Conveniently measure points that were otherwise inaccessible with complete quality assurance
Powerful 440-channel solution with Trimble 360 technology delivers the most advanced satellite tracking
Ergonomic design for easier and more comfortable handling
Integrates seamlessly with S-Series total station positioning sensors
Pair with Trimble Access™ and the TSC7, TSC3, Slate or Trimble CU controller for the most powerful land surveying equipment solution on the market
Pure, uninterrupted surveying
With a Trimble CenterPoint RTX subscription, enhanced Trimble xFill functionality allows surveyors to continue collecting data with centimeter accuracy indefinitely after connection is lost with their base station or VRS network.
Without a Trimble CenterPoint RTX subscription, xFill maintains RTK level accuracy for up to five minutes during interruptions in the primary terrestrial correction stream. xFill functionality is built into every Trimble R10 GNSS system.
Collect more accurate data faster and easier
Survey previously inaccessible points, reduce occupation time and record faster and safer measurements than ever before.
Built-in firmware gives automatic compensation for up to 15 degrees of pole tilt.
Trimble software designed for surveyors
Bring the power and speed of the Trimble R10 system together with trusted Trimble land surveying software solutions, including Trimble Access and Trimble Business Center.
Trimble Access field software provides specialized and customized workflows to make surveying tasks quicker and easier while enabling teams to communicate vital information between field and office in real time. Back in the office, users can seamlessly process data with Trimble Business Center software.
Product Information: Data Sheet More Information: GNSS Systems Brochure
---
R2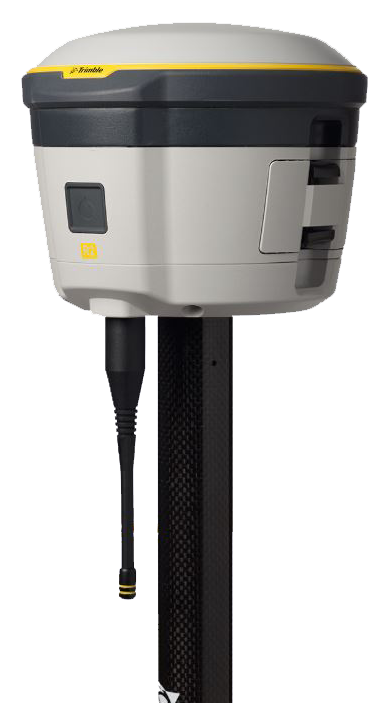 The Trimble® R2 is a compact, durable GNSS receiver that provides an easy-to-use solution for GIS and survey professionals who need to collect highly accurate data in a wide range of geospatial applications. Capable of delivering between submeter and centimeter positioning accuracy in real-time to any mobile device via a wireless Bluetooth® connection, the R2 receiver gives you total flexibility to choose a solution based on the accuracy and GNSS performance level that suits your application, letting you work the way you want.
Professional solution for GIS & survey applications ranging from submeter to centimeter accuracies
Easily collect data by pairing with devices such as smartphones, tablets or Trimble handhelds
Fast to setup, easy-to-use, keeping you productive and focused on your work
Supports multiple satellite constellations and correction sources for accurate data at any location
Trimble Maxwell 6 chip with 220 channels and leading GNSS technology maximizes data quality
High accuracy for survey & GIS applications
Capable of delivering submeter to centimeter level positioning accuracy in real-time to suit any field data collection application.
Achieve higher accuracy in real-time using correction sources from SBAS and VRS networks to Trimble RTX™ correction services*, delivered by either satellite or Internet, or via traditional RTK methods.
Supports multiple satellite constellations and augmentation systems to provide maximum accuracy and positioning performance.
* Trimble RTX™ available through Trimble applications
Flexible solution
Able to be paired with any mobile device on a variety of operating systems and platforms, from a Trimble handheld or controller to a modern smartphone or tablet.
You can select the accuracy and GNSS performance level appropriate for your application.
Capable of being operated either mounted on a pole, on a backpack or on a vehicle.
Integrates with Trimble software such as Trimble Access™, Trimble TerraFlex™ and Trimble Business Center to enable data to be easily collected, communicated and processed, providing you with high-quality deliverables for your organization.
Simple, rugged system
One-button start up and compact, streamlined design enables a quick setup.
Built to withstand tough conditions meeting military specifications MIL-810G for ruggedness and an IP65 rating.
Product Information: Data Sheet More Information: GNSS Systems Brochure

---
C3
Mechanical Total Station
Tough, efficient, accurate wherever work takes you.
High Performance in an Easy-to-Use Package.
This durable, user-friendly addition to the industry's top portfolio reduces worker fatigue even as it handles the toughest worksite conditions. For surveyors across the globe, it not only boosts productivity and saves time, but it also makes fieldwork easier. Rely on the Trimble C3 to deliver precise measurements while virtually eliminating downtime, allowing you to finish each job quickly and efficiently.
The Features You Need for the Job You Do
Autofocus powered by Nikon
Powerful long range EDM
Compact, lightweight and rugged system design
Dual face displays
Intuitive on board software
Product Information: Data Sheet More Information: GNSS Systems Brochure