ESRI GIS Software – ArcGIS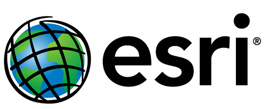 For more than 30 years, ESRI has been providing leading edge technology to today's most successful companies and organizations. As a leader in GIS Technology, ESRI offers innovative solutions that will help you create, visualize, analyze, and present information better and more clearly.
Aruna Technology Ltd. is an authorized ESRI reseller in Cambodia. We offers the full suite of ESRI software and support services and our staff include ESRI certified trainers.
ArcGIS is an integrated collection of GIS software products for building a complete GIS. ArcGIS enables users to deploy GIS functionality wherever it is needed in desktops, servers, or custom applications; over the Web; or in the field.